Absolute Beginners
We are delighted you have chosen Boxted Runners to start your running journey. We will show you how YOU CAN, over the 12-week course, run 5k, in a friendly and welcoming environment.
Membership of Boxted Runners is not required, although we hope that many will want to join the club in due course.
If you're interested in joining our next beginners group, or want to learn more, please email us or sign up below
Want to take up running – why not join one of our Beginners groups?
If you're a complete beginner (over 15 years old) interested in taking up running, we offer a programme of twelve weekly sessions of up to one-hour led by our UK Athletics-qualified Level 1 & 2 Coaches.
No previous experience in running is required. We help beginners to learn the basics of running and by the end of the programme, will be able to comfortably run 5 kilometres.
The sessions are held twice per year and held on a Saturday morning.
Full access to the coaches throughout the week is available via a dedicated WhatsApp group
Follow our Facebook Page or visit the site to find out when the next Beginners Course will Start.
The next courses will be starting on either Thursday 28th, September @ 9:15am or Saturday, 30th September 2023 @ 8:30am
Open to all from 15years +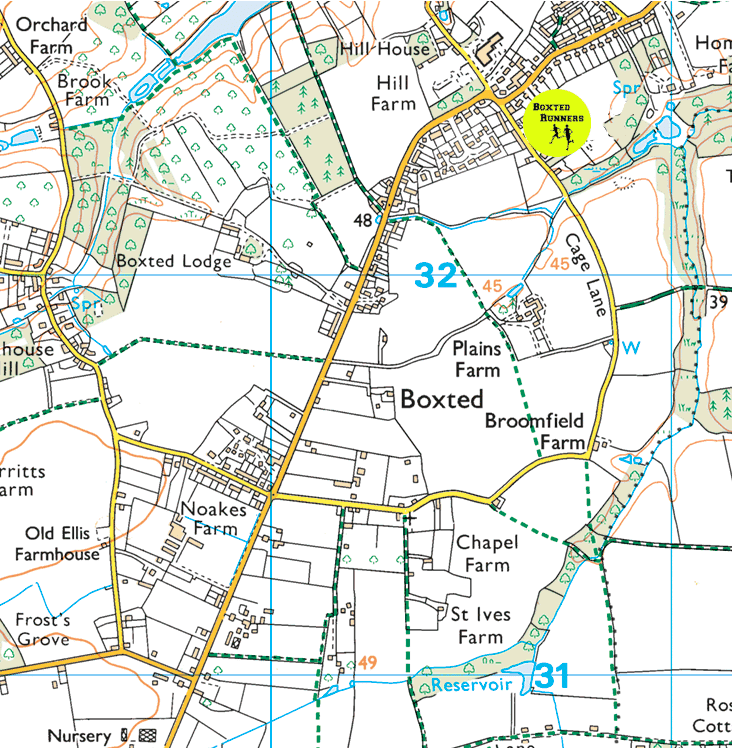 Both sessions have meet at Boxted Village Hall on King George Field, Cage Lane, Boxted, CO4 5RE
We will have groups of up to 12 beginners, a UKA Level 2 Qualified Coach and an existing Boxted Runner to assist.
The sessions will progress from week one which will gradually condition your body and help you both physically and mentally to achieve a 5k Running distance successfully.