Meet the Coaches
Boxted Runners are actively investing in qualified running coaches to help our members achieve their running goals.
Many of our coaches have joined us as novice runners, maybe through one of our Absolute Beginners programmes, and then progressed to become qualified coaches at a later stage. All of the coaches have achieved or training towards a UK Athletics Association running qualification.
They are all experienced runners and you will see many of them at club sessions on a regular basis. The majority of our coaches lead the weekly training sessions and all of them are happy to provide personalised advice at a planned session or during an informal chat
If you need any running advice, just ask one of them!
A Guide to Coaching Qualifications
UKA Leadership in Running Fitness LiRF – A level 1 coach is qualified to deliver fun and safe sessions to multi-ability groups, give advice and support to new runners and develop pathways for those who want to progress.
UKA Coach in Running Fitness CiRF – A level 2 coach is qualified to coach for endurance running on a variety of surfaces and plan progressive programmes to help runners towards their specific goals.
Coach in Running Fitness, Leadership in Running Fitness, Safeguarding Children
Coach in Running Fitness, Leadership in Running Fitness, Safeguarding Children
Georgina Seakens
LiRF, Treasurer
Leadership in Running Fitness, Safeguarding Children
Ian Raymant
LiRF, Race Coordinator
Leadership in Running Fitness, Safeguarding Children, First Aid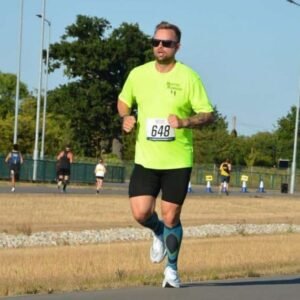 Daniel Steptoe-Thompson
LiRF
Assistant Coach, Leadership in Running Fitness, Safeguarding Children
Leadership in Running Fitness, Safeguarding Children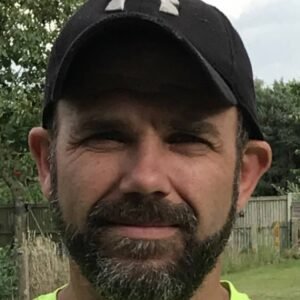 Leadership in Running Fitness, Safeguarding Children
Leadership in Running Fitness, Safeguarding Children
Sarah Box
LiRF, Team Manager
Leadership in Running Fitness, Safeguarding Children
Leadership in Running Fitness, Safeguarding Children
Leadership in Running Fitness, Safeguarding Children
Hayley Jones
LiRF, Welfare Officer
Leadership in Running Fitness, Safeguarding Children
Leadership in Running Fitness, Safeguarding Children
Leadership in Running Fitness, Safeguarding Children
Leadership in Running Fitness, Safeguarding Children, First Aid
Leadership in Running Fitness, Safeguarding Children, First Aid